Gefreiter Klaas D. Huismann Award and Document Group
Please note this item is no longer available and you were redirected to our Archives.
A well put together Award and Document Grouping to Gefreiter Klaas D. Huismann! This grouping includes Huismann's; Wehrpass, Arbeitsbuch, Iron Cross 2nd Class with award document, Krim Shield with award document, Infantry Assault Badge with award document and his Russian Front Medal with TWO award documents. Not sure why his Russian Front Medal is not listed in his Wehrpass. Perhaps it was awarded posthumously after his Wehrpass had been closed. Huismann was an infantry soldier and killed in Russia. To the best of my knowledge these awards are his. Also included are two period photographs and two post war photographs. A plaque has been made for display purposes. I believe the breast eagle had been added to the grouping. Though that's how I got it so it will stay with the grouping. The Silver IAB award document is ripped on the bottom and put together with period stamps on the back.
The display case is not included.
Full Name: Klaas Dirk Huismann
Date of Birth/Place: 8th August 1920 in Emden, Aurich
Wehr Number: Aurich 20 / 340 / 11 / 6
Dog Tag Number: on 353
Date Registered: 25th September 1939
Units: 3.12.40 - 26.3.41 - 1./ Infanterie"Ersatz-Bataillon 489, 27.3.41 - 7.5.42 - 1./ Infanterie"Regiment 399, 7.5.42 - Killed in Action.
Weapons trained on: K98, MG 34
Special Training: Gasmask 30
Awards: 17.10.41 - Iron Cross 2nd Class, 25.11.41 - Infantry Assault Badge in Silver, 4.3.42 - Black Wound Badge, 16.8.42 & 1.12.42 - Winter Battle in the East Medal (posthumously), 15.2.43 - Krim Campaign Shield (posthumously)
Hospitalizations/Wounds: 5.11.41 - Infantry bullet through the right shoulder.
7.5.42 - Killed by infantry bullet, head shot.
Promotions: 1.1.42 - Oberschutze., 1.3.42 - Gefreiter.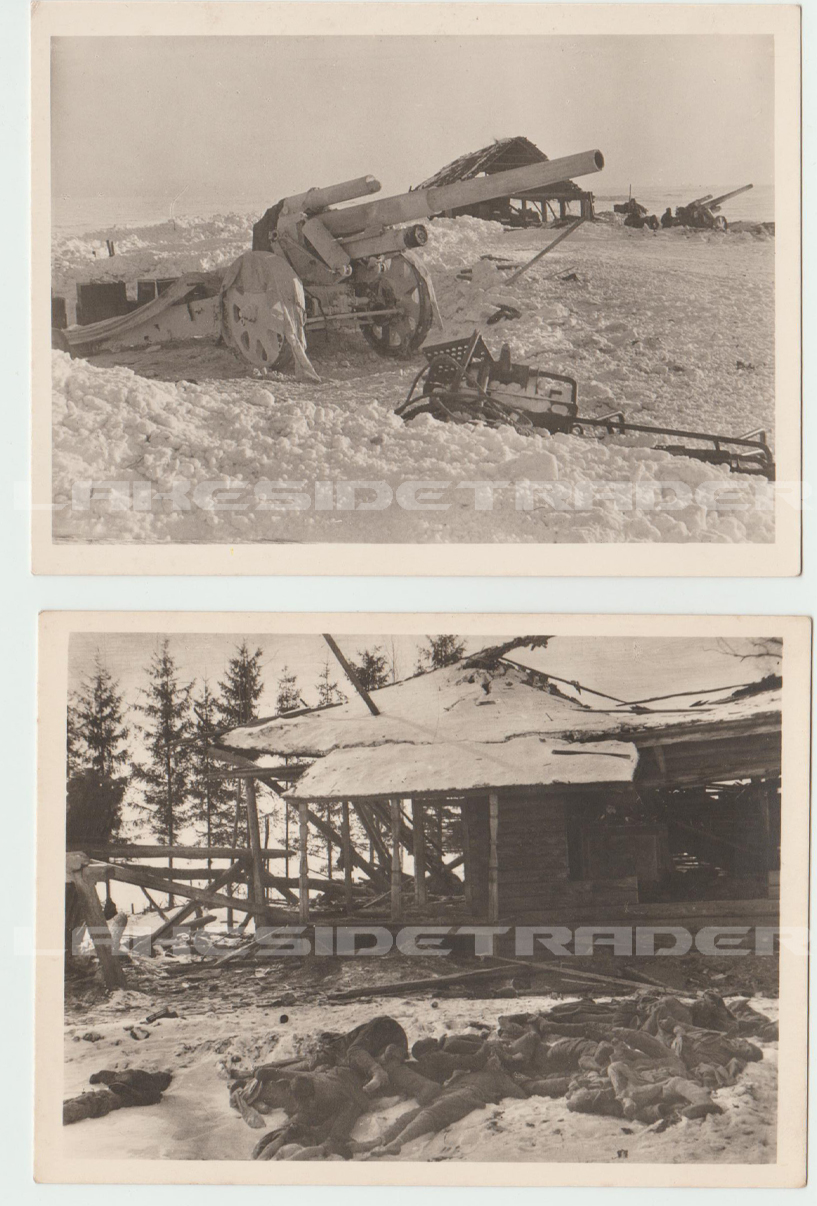 If you would like to purchase this item, please Create an Account, add it to Your Cart and Checkout.
We would recommend that you read our Policies page before making a purchase.