Consignment
Lakesidetrader is now offering Full Service consignment!
Looking to slim down the collection but want more money for your items?
Are you frustrated with your current consignment provider? Do you ever wonder whether or not your items have sold? Have you waited weeks, or even months, before you get paid?
Stop the waiting and wondering! Know where you are at with your consignment items!
Lakesidetrader is now offering the best consignment service on the market!
Contact us and consign your items today!
Note:
You must have a verified Account with us to receive our Full Service consignment services.
Lakesidetraders Full Service Consignment Offers:
Instant emails:
List / Sold emails: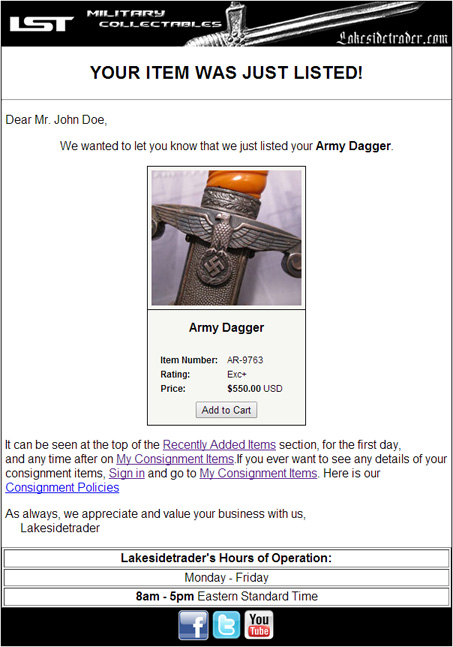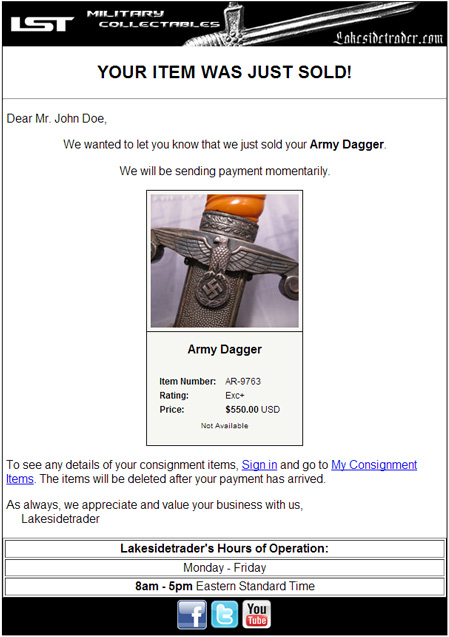 Tracking:
For your viewing pleasure: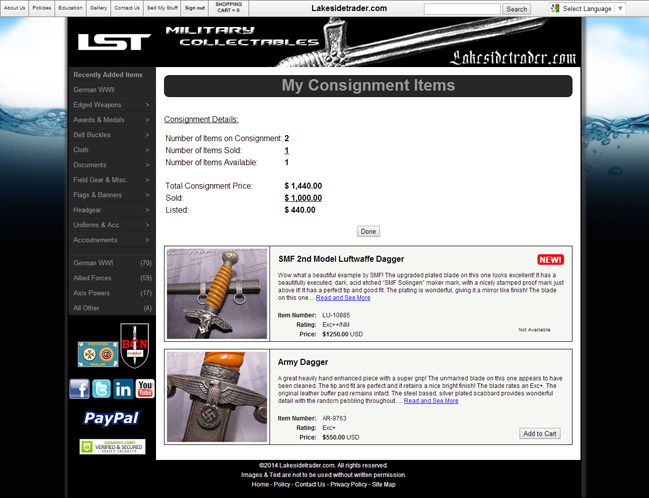 * Providing that your item is the only consignment item listed that day.
* All price adjustments will be reviewed by consigner.
* After purchasers inspection period (up to 10 days).