German Army Heer Dagger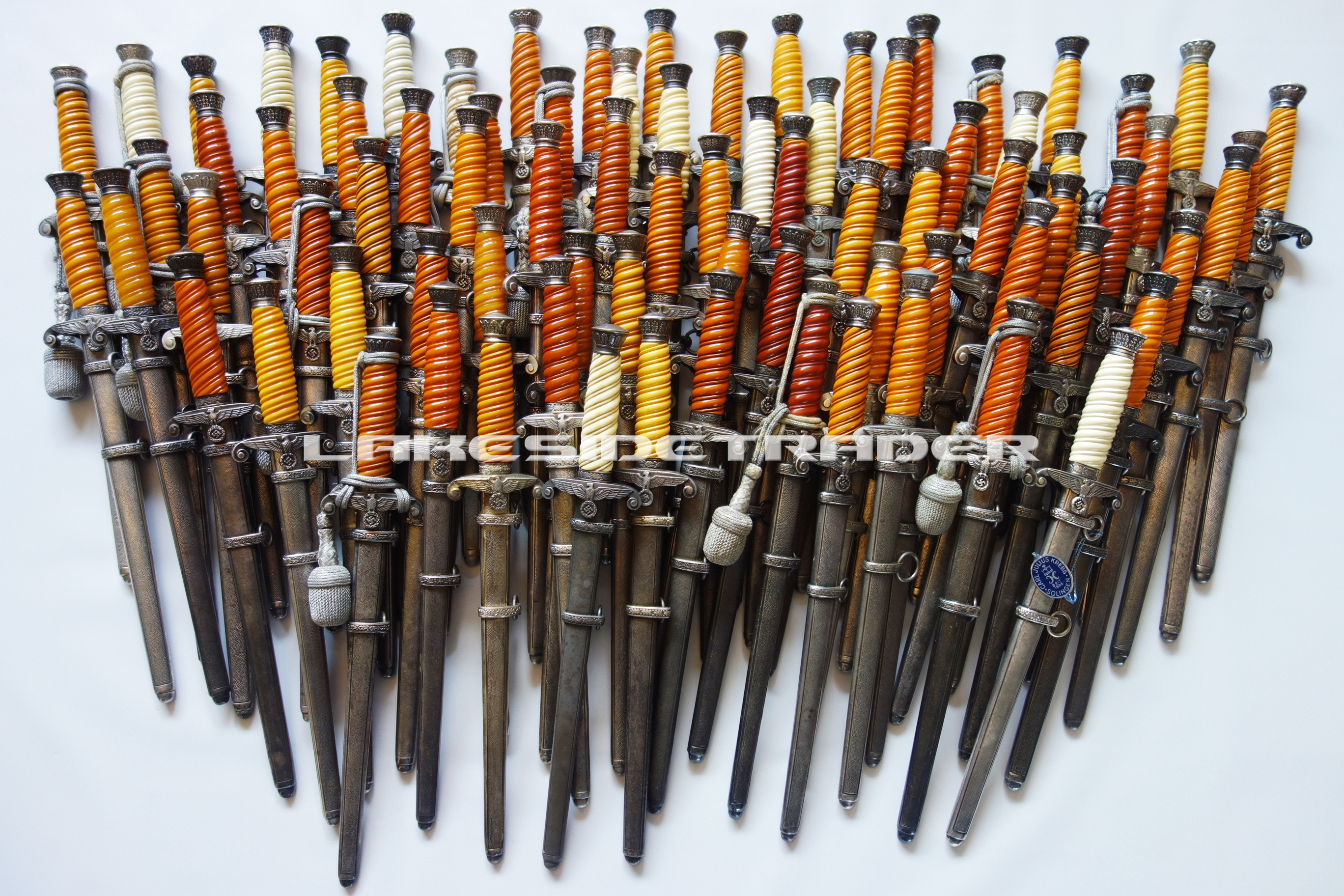 The WWII German Army (Heer) dress dagger was first authorized for army personnel to carry in 1935. The dagger, as was all officer uniforms, a privately purchased item. The original dagger design was well received and featured a silvered exterior with a white or colored grip. The crossguard design depicted a Wehrmacht, (Army) open-winged eagle clutching a wreathed swastika in its talons. The pommel depicted a pattern of vertical standing oak leaves and acorns around its outer circumference. The scabbard body had two panels of a random pebbled design with two oak leaf and acorn designed bands. The early examples featured; brass or tombac based fittings that were quality plated, tapered tang blades and trylon slant grips. Later produced examples transitioned to; zinc based fittings, celluloid plaster grips, and were finished in a natural gray metal. Army daggers are occasionally encountered with decorative hangers (making it possible for the individual to carry the dagger on his belt) and an aluminum portepee (verifying officer ranking).
Ok, I'm ready to buy an Army Dagger!