World War I: An Illustrated History Book
World War I: An Illustrated History Book by Susanne Everett, John Keegan (Introduction) Published by Rand McNally (1980). World War I was the bloodiest conflict that had ever been fought. It was also the first modern war involving not merely armies and navies, but whole peoples. And it was America's first great foreign war. The comfortable world of 1914 was shattered forever by the guns of August when the German armies blasted their way into Belgium and France. In four terrible years, fearsome new weapons began to take their toll: poison gas, the submarine and airplane, the Zeppelin and the tank. Millions died. Russia dissolved into revolution. The Central Powers were vanquished and their holdings carved into new nations and colonies. The seeds of World War II were sown. The story of World War I, the men who fought it, the weapons they used and the great battles in which they fought is told vividly and dramatically by Susanne Everett, author of The Slaves, Lost Berlin and numer-ous articles on 19th- and 20th-century British history. This lavishly illustrated work, with over four hundred photographs, paintings and posters in color and black and white as well as over 20 maps, is the best large-scale attempt to analyze World War I. Both the text and the illustrations supersede all other works. World War I will become a standard reference work for many years to come.
It's a heavy book making shipping is expensive.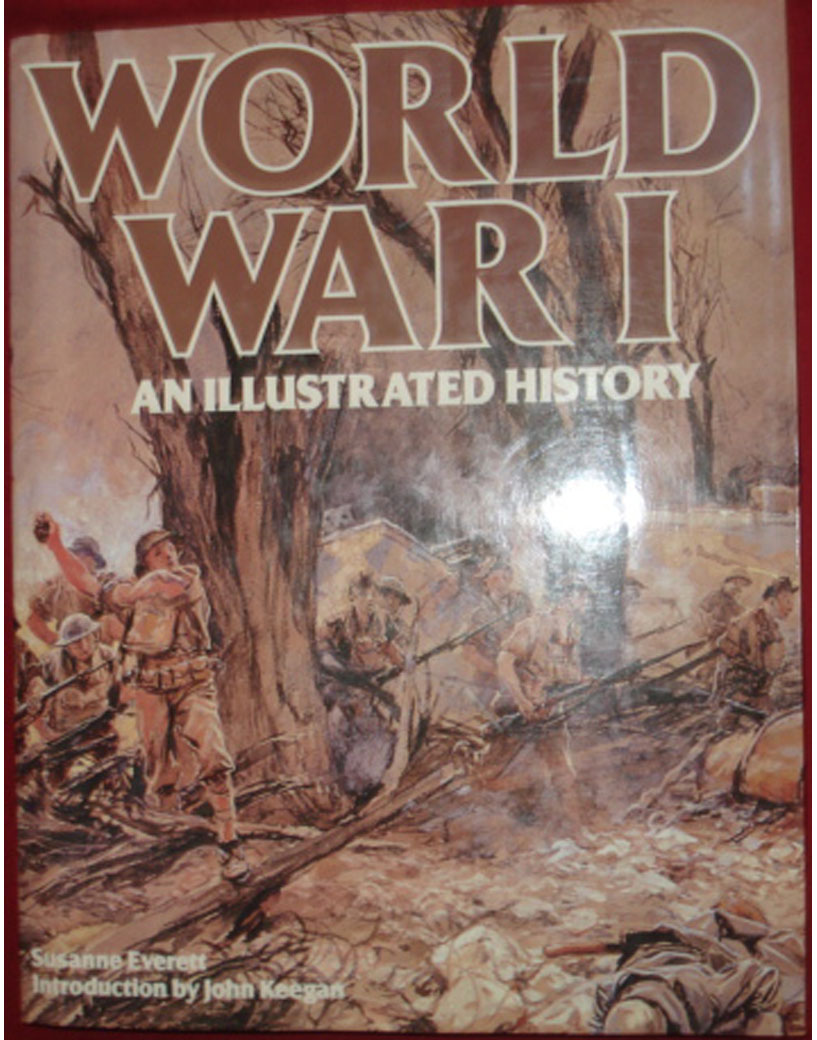 If you would like to purchase this item, please Create an Account, add it to Your Cart and Checkout.
We would recommend that you read our Policies page before making a purchase.