HJ Member ID book
Please note this item is no longer available and you were redirected to our Archives.
HJ membership card of Franz Schmiech. dated 29-04-1936 With civil passphoto. Nice example w picture and various entries/stamps from 1936-1940. Further to this additional info on Franz: After training as aircraft mechanic he served April 44-Febr.45 with KG-101. a training unit, disbanded summer 1944. Part of the unit was made operational and renamed Einsatzgruppe 101. a.o. active in France ( St.Bizier) and western Germany. Febr.45 he was transferred to 4./KG-200. Although officially a training and testing unit, this was a unit that carried out top secret missions, a.o. dropping secret agents and sabotage specialists behind enemy lines. Also the unit had a variety of confiscated allied planes, used for operations towards the end of the war when the use of german planes had become most hazardous (a.o supply flights to meteo stations at Greenland, transports of high Nazi officials and strategic goods to Spain and Portugal. etc). A correspondence from late April 45 is known between the Minister of Industry Albert Speer and the C0. of KG- 200. Lt.Co|. Werner Baumbach regarding Speers intention to escape from Germany. Baumbach was asked by Speer to prepare one of the allied planes of his unit and fly him to Greenland.( this would have been. by the way. an act of high treason l). Baumbach confirmed that everything was prepared but for unknown reasons this flight never took place.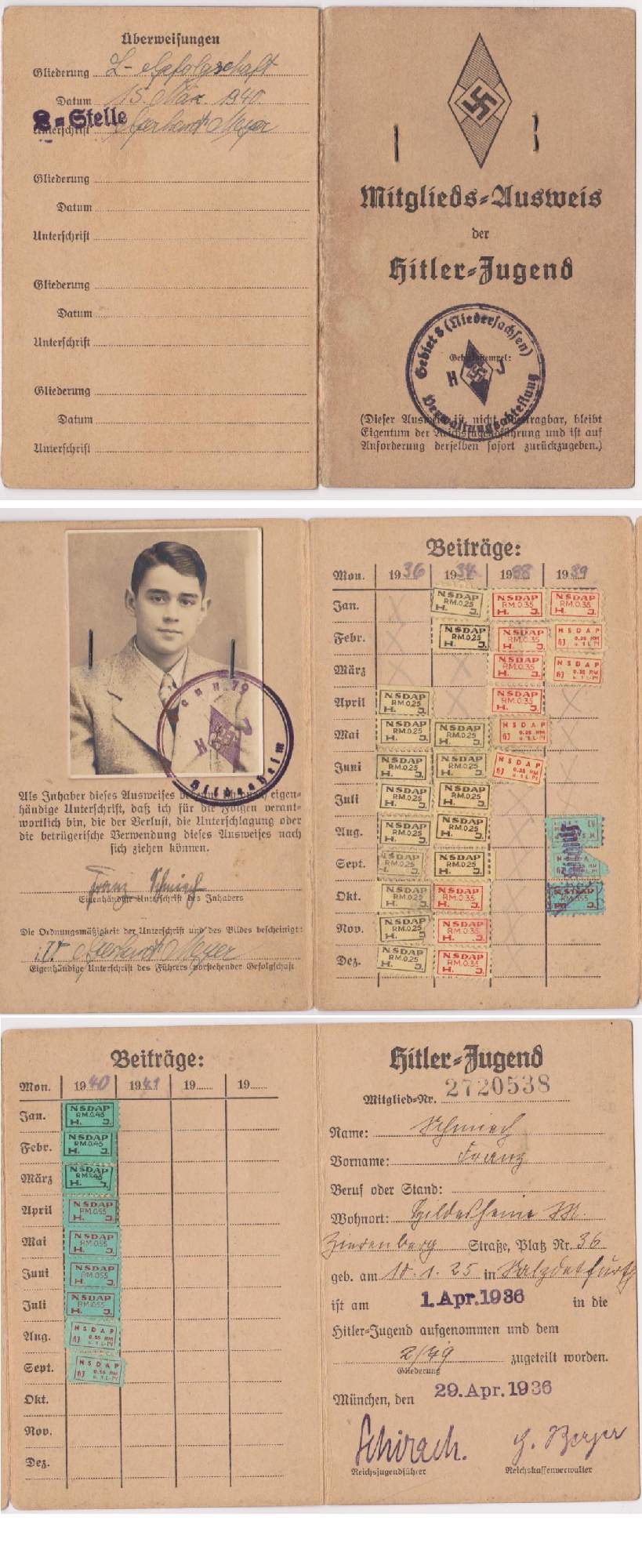 If you would like to purchase this item, please Create an Account, add it to Your Cart and Checkout.
We would recommend that you read our Policies page before making a purchase.