Voos Justice Official's Sword
Absolutely stunning pattern sword. Just imagine for one second what this sword has seen and the fear surrounding it. These Justice Officials held the power of life and death in the third Reich every day. This one is from the most advanced Justice/Prision collection in the world where it was cared for like a baby. This pattern Prison sword may well be the evilest looking pattern of all Third Reich swords. Cast of solid brass the silver plated hilt was burnished and given a generous coating of lacquer. These early silver examples are the most desirable and far rarer than the gold gilt Prison Official examples. Lots of time and care went into these. The huge plated blade rates Exc++ being bright and clean, the only critisim I can make is some age toward the tip. Absolutely nothing else to make excuses about. This blade is marked with the stamped Voos mark to the reverse. Sorry it's near impossible to photograph up and under there but trust me, it's there. This pattern is illustrated in Angolia's reference. The correct black enamel period painted scabbard with evidence of normal period use, not abuse. It is dent-free. Now look at that hilt, you gotta love that patina!! This thing is awesome! The "P" guard has deeply detailed feather pattern similar to that of the back-strap continuing down from the bird head. The obverse languet features a raised-out long-winged Casburg, (Eickhorn's Head Artist), designed political-style eagle. The grip is black celluloid and is in perfect shape without chips or cracks. It is wrapped with triple brass wire. Ok guys, I know someone is gonna ask me so I'll just answer now, No Voos is not listed in the references but they would buy hilts and sell these things as they received orders. I have owned every single type Judicial and Prison Official sword made. I've handled lots of them and this model is hands down the best Justice hilt. You have a very impressive piece that will turn heads!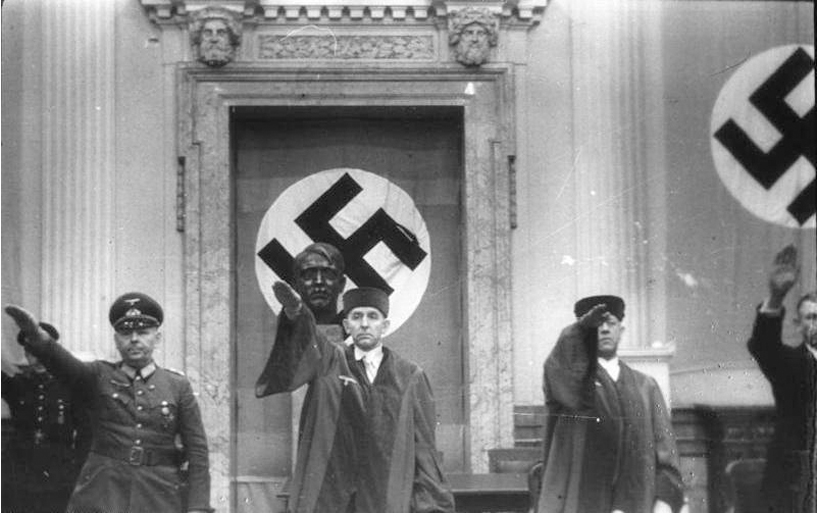 If you would like to purchase this item, please Create an Account, add it to Your Cart and Checkout.
We would recommend that you read our Policies page before making a purchase.