Early Malsh & Ambron SA
Please note this item is no longer available and you were redirected to our Archives.
An early model 1933 Sturmabteilung Dienstdolch by Malsch & Ambron of Steinbach. Well for anyone who lurks the site you know I purchase every M&A I can get my hands on. These are superior pieces and truly deserve a premium. Blade is a bright example with some light runner marks. It's been cleaned but there is fine crossgrain remaining the painted motto is well executed, some of the paint is lost but for the most part it is very dark and contrasts nicely with the blade. The blade rates an Exc++. Now guys have asked why M&A painted their mottos, actually it's interesting. A few makers painted their mottos not by choice but rather because they had trouble executing a clean frosting with the etch solution. If you look closely at these painted motto examples you will see that most have a pimpled motto. The paint was their way of covering this flaw!! Why else would they perform an extra operation? Anyways, that's my theory. Whatever the reason, these painted motto examples look awesome and are exactly what you want for a display piece. Scabbard body is anodized with a impression to the central obverse. The ball is banged in. The fittings retain all their screws. The low eagle M&A grip is exactly what you want to see here. Really a nice one guys, look how the wood is flawless, no chips or cracks just a few small marks from normal wear. Eagle is perfect and roundel retains 100% of enamel. The handle shoulders and radii nicely fit the solid nickel guards. The crossguard is stamped "Mi". Blade is perfectly set into the crossguard. All the patina matches everywhere, I do not think this has ever been apart. All the fits are all there! Finally included is an early well worn 3 piece "long snout" hanger. You will be well pleased with this one!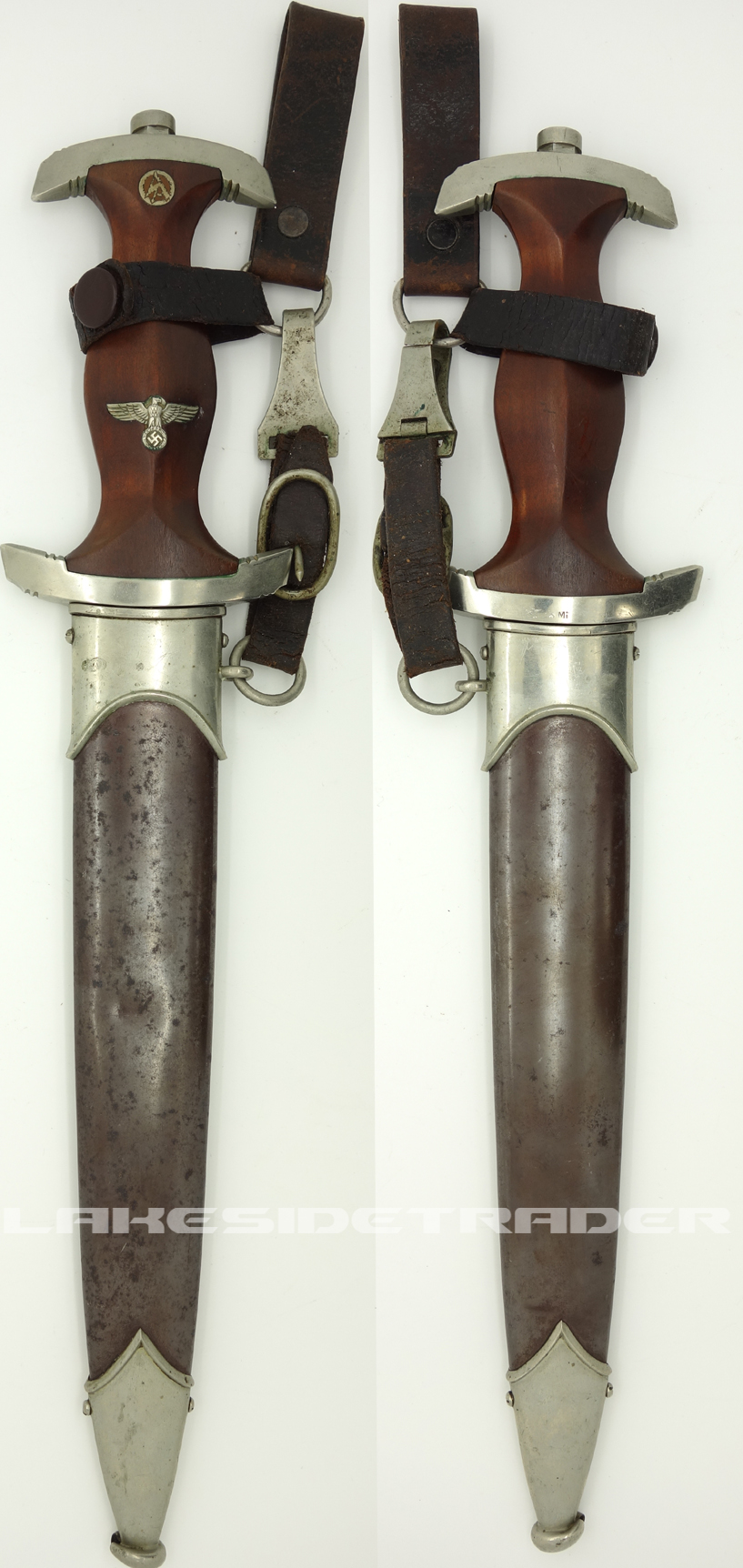 If you would like to purchase this item, please Create an Account, add it to Your Cart and Checkout.
We would recommend that you read our Policies page before making a purchase.