SS 12 Year Long Service Award
SS-Dienstauszeichnung 2. Stufe für 12 Jahre. Instituted January 30, 1938, the II stage - 12 year SS Long Service Award was awarded to all members of the SS who completed 12 years of faithful and impeccable service. Time in the Wehrmacht, the state police and periods in previously recognized voluntary organizations (Freikorps) were also used to calculate the length of service. It is constructed out of a die struck tombak base that has been silver washed. The square shaped obverse features the "SS" runes surrounded by an oak leaf wreath that is tied together at the bottom, laying on top of a stagnant swastika. The reverse reads: "Für Treue Dienste in der SS" (For Loyal Service in the SS), on the stagnant swastika, which features the wreath to the inside arms. The top has a pointed loop and tear-drop or pear-shaped ring, which holds 4 inches of blue rayon ribbon (36mm wide). Textbook style ribbon features hand stitched silver bullion SS runes and is 50mm wide. Nice patina and age. It measures 1 ½ inches wide and tall. Rare.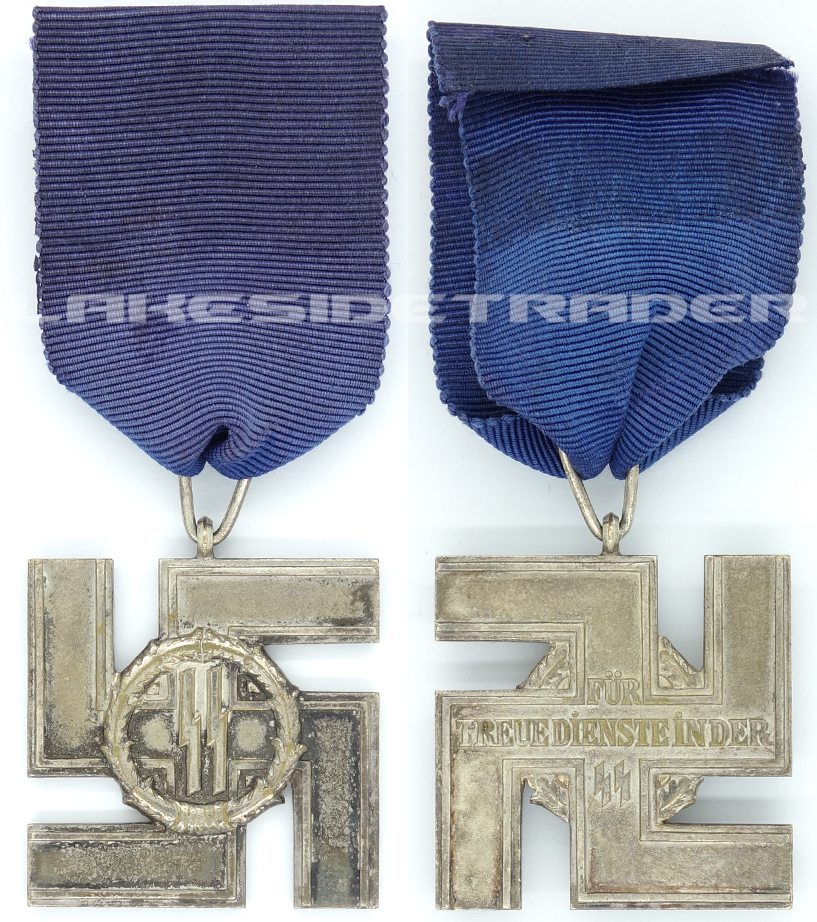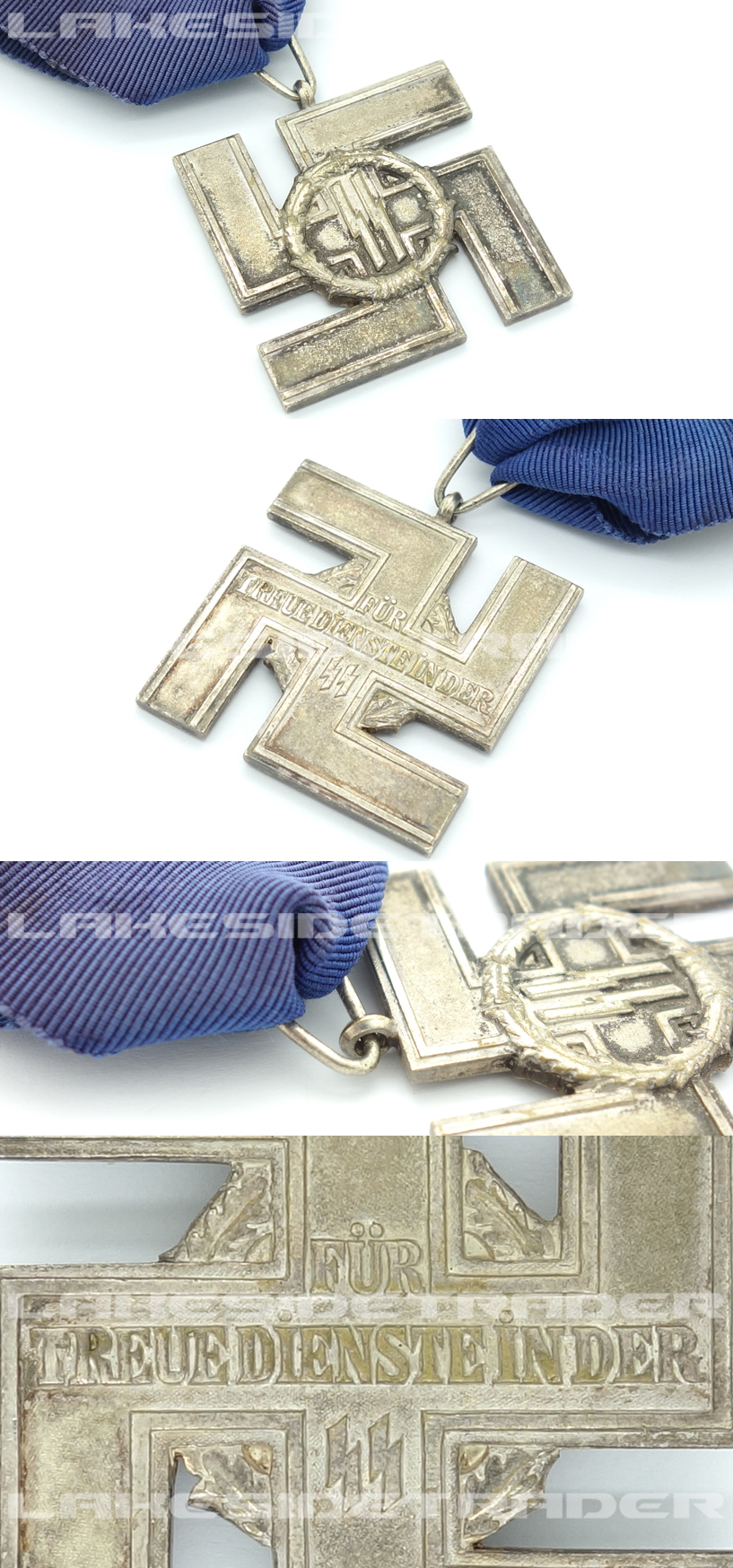 If you would like to purchase this item, please Create an Account, add it to Your Cart and Checkout.
We would recommend that you read our Policies page before making a purchase.